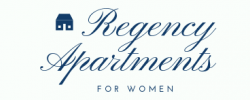 Contracts 2019-2020
We are currently full for Fall/Winter 2019-2020 with 80+ people on the waiting list.
Photo Gallery
Contract Information
Important information regarding 2019-2020 contracts:
In the past, all spots have been filled within 1-2 hours of the opening time.
All contracts must be signed in person or by e-mail. Priority is given to those who come to the office on the signing day. If you are emailing in a contract, email us the night before requesting the contract. We will send you the contract before opening the office doors; however, after all of the contracts have been processed for those who come to the office, we will then process the contracts for those who emailed in. In the past, all spots have been filled by those who came to the office at the beginning of signing day.

The deposit must be paid at the time of signing. The deposit will need to be paid with either cash or check (payment can be made over the phone). The required deposit is equal to a month of rent ($110 spring/summer or $300 fall/winter).
Spots are first come, first serve. We do not sell year-round contracts.
*We apologize for the confusion. We have postponed the signup day for contracts from the 16th to the 23rd. It has been brought to our attention that having signups on a holiday weekend may create a disadvantage to some girls, so we have simply pushed it back a week.
---
General information about Regency Apartments:

Each Regency apartment consists of three shared rooms and two bathrooms with a shared vanity area.
Rent for Fall/Winter is $300 a month, and rent for Spring/Summer is $110 a month. This does not include the price of utilities. Utilities consist of electricity, gas, and water. Each apartment is charged according to usage (usually between $80-100 per semester) and are charged at the end of each semester.
Parking is a first come, first serve basis each night. We have a total of 64 parking spots. Parking and bike passes are free and are available in the office. Street parking is also available.
A laundry room is available on site. Prices are $0.50 per wash and $0.75 per drying cycle.
We have storage units available on site. Each apartment can sign up for a storage unit (first come, first serve). Tenants are responsible for buying a lock for the storage unit. Each apartment has an extra storage room, including a second freezer.
Internet is available for free through Google Fiber. You will need to contact Google Fiber to set up an account.
We have a lounge, which can be reserved for parties and ward gatherings. A small fitness room is located on site.
In the summer, we have a grill and a 9-foot deep swimming pool for you to enjoy.
The office does not provide tours of our apartments; however, please feel free to knock on any door and our residents can show you their apartment.

---
For further questions, please feel free to contact us by email at reg.apartments@gmail.com. Please note that our office is only open for a few hours each day. We will respond to your questions and emails as soon as we can.