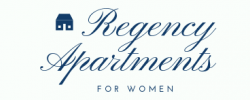 Contract Information 2020/2021
Contracts for Fall/Winter, Spring and/or Summer will be open to the public starting on Saturday, February 1st starting at 10 am. You need to come to the office in order to sign a contract on this day.

Please make sure to bring $310 for your security deposit either in cash or check. We will not be accepting card on this day because it takes too much time.



If you live out of state, you can email me the night of January 31st and we will send you a contract the morning of February 1st. We will send you this contract before we open the doors to the everyone outside the office. We will then open our office doors. However just because you received an email with the contract does not guarantee that you have a contract. You will need to be looking for that email and print the contract off, fill it out, and sign it. You will then need to either scan or take a picture of the contract to send it back to us via email. The only way to ensure a spot at Regency is to get us a signed contract. When you email us the contract, we will let you know whether you got the contract to us in time to ensure your spot at Regency. You will want to get the contract back to us quickly. We usually fill up within an hour or two. If you have any questions, feel free to email us at reg.apartments@gmail.com.
Each Regency apartment consists of three shared rooms and two bathrooms with a shared vanity area.

Rent for Fall/Winter is $310/month, and rent for Spring/Summer is $110/month.** This does not include the price of utilities. Utilities consist of electricity, gas, and water. Each apartment is charged according to usage (usually between $80-100 per semester) and are charged at the end of each semester. A security deposit of $310 is due at the time of signing.
Parking is a first come, first serve basis each night. We have a total of 64 parking spots. Parking and bike passes are free and are available in the office. Street parking is also available.
A laundry room is available on site. Prices are $0.50 per wash and $0.75 per drying cycle.
We have storage units available on site. Each apartment can sign up for a storage unit (first come, first serve). Tenants are responsible for buying a lock for the storage unit. Each apartment has an extra storage room, including a second freezer.
Internet is available for free through Google Fiber. You will need to contact Google Fiber to set up an account.
We have a lounge, which can be reserved for parties and ward gatherings. A small fitness room is located on site.
In the summer, we have a grill and a 9-foot deep swimming pool for you to enjoy.
The office does not provide tours of our apartments; however, please feel free to knock on any door and our residents can show you their apartment.

**Pricing is subject to change before the day of signing. If the price does change, the website will be updated before the day of signing.

---
For further questions, please feel free to contact us by email at reg.apartments@gmail.com. Please note that our office is only open for a few hours each day. We will respond to your questions and emails as soon as we can.